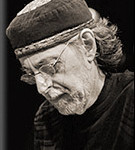 The impressive career of vibraphonist, composer and bandleader Mike Mainieri spans close to five decades, in which he worked with numerous jazz greats. In the fifties and sixties, Mike played with Billie Holiday, Dizzy Gillespie, Coleman Hawkins, Buddy Rich, and many others. In the late sixties, he was closely involved in the creation of what was to become known as fusion, starting with the music of Jeremy & the Satyrs, a group led by flutist Jeremy Steig, and the White Elephant Orchestra, featuring Michael en Randy Brecker, Warren Bernhardt, and Joe Beck. Eventually, these experiences led to the foundation of the legendary band Steps Ahead, with Michael Brecker, Don Grolnick, Eddie Gomez, and Steve Gadd. This particular band, known for Mike's many excellent compositions, is still around, offering him plenty of room for a variety of musical experiments and different lineups. In 1992, Mike started his own independent record company, NYC Records.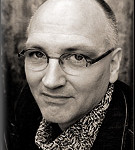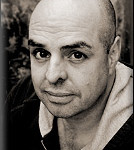 Bassist Eric van der Westen is an important driving force in the band. The sound of his double bass is omnipresent, and indispensable to the music. An in-demand bassist, Eric played around the world teaming up with musicians such as Kenny Wheeler, David Murray, Norma Winstone, Bob Malach, Philip Catherine, Jasper van 't Hof and Gary Thomas. Besides an effective sideman, Eric is a proficient initiator, composer, and bandleader. He recorded several albums with his group Quadrant, and frequently initiates musical projects. Through the years, Eric developed a strong bond with Africa, where he worked and toured with Winston Mankunku, Habib Koité and Louis Mhlanga but lately switched his attention to the rich music of the Middle East by working with Turkish musicians Sezen Aksu & Derya Türkan. He also runs a music production organisation Muzieklab Brabant which is dedicated on developing concepts and talents in music.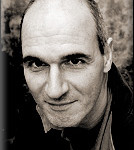 Pieter Bast is the band's engine, and his approach of the repertoire is always full of surprises. Anyone familiar with Pieter's music knows and understands why he is one of Holland's main hard-working drummers. A 1988 graduate of the Sweelinck Conservatory in Amsterdam, awarded Best Soloist at the International NOS Meervaart Jazz Festival, Pieter is an accomplished sideman, but he also leads his own quintet, PB 5. He played with numerous great Dutch jazz groups and with musicians such as Kenny Wheeler, Charlie Mariano, Amina Figarova, Pierre Blanchard, and Luluk Purwanto, performing in Europe, Africa, Indonesia, the Middle East, and Canada, and at major festivals in The Hague (North Sea Jazz), Montreux, and Frankfurt. Pieter teaches at the Brussels Royal Conservatory, Belgium, and at Factorium, Tilburg, the Netherlands.