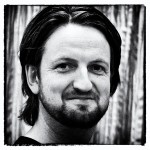 Rembrandt Frerichs
"This guy sounds great!" was Michael Brecker's opinion of pianist and composer Rembrandt Frerichs. One couldn't hope for a better recommendation. Rembrandt is familiar with the American jazz tradition, but wants to avoid the well-trodden path. He is inspired by European classical music and his passion for Arabic music was developed during his two-year stay in Egypt. In 2007, his debut album was immediately nominated for the Edison Awards. Rembrandt studied both in New York and Holland. Directly after graduating he was asked as a teacher at various conservatories in the Netherlands.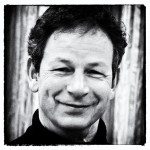 Arnold Dooyeweerd
Bassist Arnold Dooyeweerd has been around for many years, and he's the living proof that age doesn't play any kind of role in jazz. His professional career spans performances with almost all members of the Dutch jazz- and improvisation scene as well as American giants of jazz such as Ben Webster, Dexter Gordon, Don Byas, Johnny Griffin, Chet Baker, Art Taylor, Kenny Drew, and Jimmy & Doug Raney. He gives workshops since 1975, the one in the Amsterdam Bimhuis earning him international status. Arnold has been teaching double bass and ensemble classes at the Amsterdam Conservatory since 1978.
Pieter Bast
Drummer Pieter Bast is one of Europe's most resourceful and creative drummers, performing with a wide variety of groups. In the past, he worked with artists including Kenny Wheeler, Charlie Mariano, Eric Vloeimans, Mike Mainieri (with the Mike Mainier/Marnix Busstra Quartet) and Paul van Kemenade, whom he joined for various CDs and concerts all over the world. Pieter teaches drums at the Brussels Conservatory.